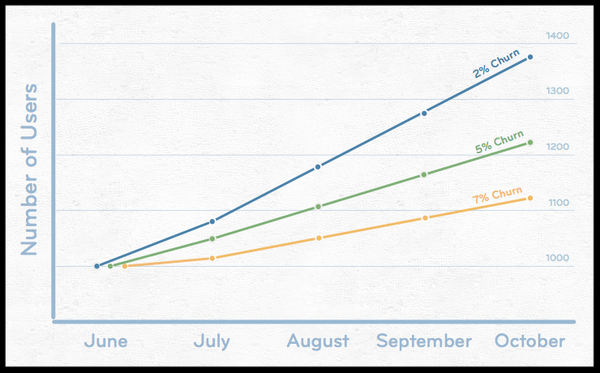 Churn Is Always Ambiguous
Churn is a badly defined concept at the best of times. App owners talking about churn percentages ignore too many variables.
When someone tells me they have 5% churn and asks if that's good, I can never answer easily. It's such a vague figure that I have to fall back to a set of clarifying questions:
Does this figure include users who signed up during this month, or only lost customers from the previous month? In short, if we started with 100 customers, gained 30 sign ups and finished the month with 110 customers, what churn rate would we ascribe?
What is the revenue churn compared to the user churn? 5% is fine if it's only free users you're losing, but what if that 5% happened to be all your premium customers, or 50% of your revenue?
What is the activity churn? How many customers were previously active but have now stopped using it? This is usually an indicator of churn to come.
As you'd guess, these questions keep coming until we get some real insight. Aggregate figure, whether conversion rates or churn rates rarely offers any substantial insight. As I've said many times, in the absence of any meaningful data or metrics, show me your bank statement.
Source: https://blog.intercom.io/churn-retention-and-reengaging-customers/