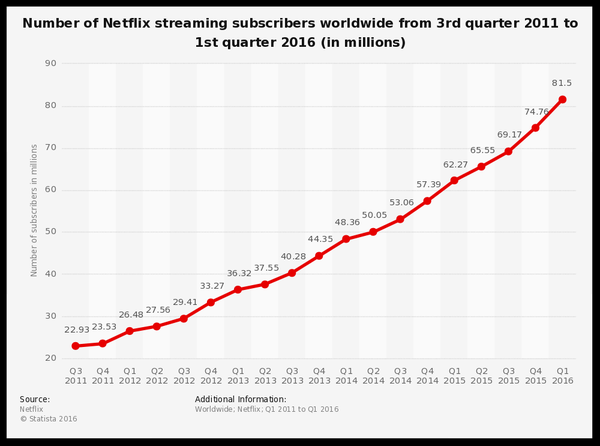 The closing out of grandfathered subscription prices hit Netflix (NASDAQ: NFLX) hard in the second quarter, with users churning out of the SVOD service at higher rates than expected, the company reported.
Netflix saw just 160,000 new subscribers in the U.S. during the quarter, far below its forecast of half a million signups.
Subscribership was lower internationally than Netflix had expected, too. The SVOD service saw just 1.52 million signups in the quarter, lower than the expected 2 million new subs.
http://www.fierceonlinevideo.com