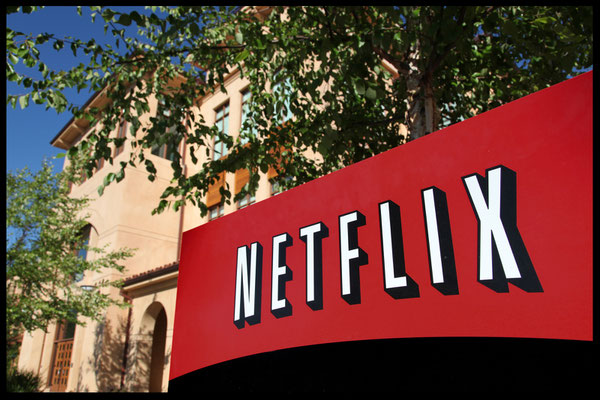 ---
Internet television services like Netflix (NFLX) are often described as beneficiaries of the cable and satellite TV "cord cutting" trend. But slowing subscriber growth at Netflix has some wondering whether cost-conscious consumers are now "stream cutting."
Netflix added just 160,000 net new streaming subscribers in the second quarter, a steep drop from 900,000 in Q2 last year. Netflix blamed higher churn, or the percentage of customers canceling the service, for the shortfall.
The churn coincided with press coverage of price hikes for longtime subscribers who had been grandfathered for up to two years at the old prices and were starting to see increases.
The higher churn indicated that Netflix customers were more price sensitive than previously thought. Some of the customers who quit had decided that the current price ($9.99 a month for the standard plan) wasn't worth what they were getting. Others, though, might have tired of Netflix's offerings and opted to switch to another streaming service with a different lineup.
The nature of subscription video-on-demand services like Netflix, Hulu, HBO Now and others makes it easy to cancel, especially after binge-watching all the shows of interest. Videophiles easily can switch among different over-the-top TV services from their Roku box, smart TV or other device.
"Even if you've had Netflix for three to five years, you can drop them for a few months and pick them right back up," Phillip Swann, president and publisher of TVPredictions.com, told IBD. "What's the big deal? It's not like you have to have someone come out and put up a satellite dish or bring you a cable box."
Netflix Pressured To Maintain High-Quality Content
Streaming video news website Extreamist suggests Netflix's shrinking library of content was behind the increased churn, not just the price hike. Extreamist reported in June that the size of the Netflix library had fallen 40% over the past four years.That puts pressure on Netflix to continue adding good content, including licensed Hollywood content and original shows, to keep subscribers happy. Wedbush Securities analyst Michael Pachter warned in May that Netflix had fallen behind Amazon (AMZN) Prime Video when it comes to making quality original content. Netflix this year has released a bunch of critical turkeys, such as the comedy series "Fuller House" and Adam Sandler movie "The Do-Over."
The higher Netflix churn last quarter was likely a combination of the price hike, reduced content selection and churn from increased streaming competition, Swann said. "There's been an explosion of streaming services of various kinds over the last 12 to 18 months that finally had an effect on Netflix," Swann said. "You've got now HBO, Showtime, Starz (STRZA), Seeso, Sling, Sony (SNE) Vue and so on. There are so many internet TV options now that the competition for that audience has grown."
Series' Season Over? Cancel And Wait For Next Season's Premiere
Many subscribers might sign up for a streaming video service when it offers a new season of a popular show, such as "Game of Thrones" on Time Warner's (TWX) HBO, "Marvel's Daredevil" on Netflix, and the upcoming "Star Trek: Discovery" on CBS (CBS) All Access. Then, once they're done watching all the episodes, they cancel and move on to another streaming service.
Premium cable channels like HBO and Showtime have dealt with this for years, Swann said. People will sign up for big shows and cancel when the season is over, he said.
"The same thing will happen to Netflix," Swann said. "If you're a 'House of Cards' fan, you might cancel and wait for the new season to premiere." With the growing number of streaming services, churn will be an issue as consumers experiment with different offerings, Brett Sappington, senior director of research for Parks Associates, told IBD.
There were 101 subscription streaming video services available in the U.S. market as of March, Parks reported. Beyond major services like Netflix, Hulu and Amazon, there are a host of smaller niche services. They include NBCUniversal's comedy network Seeso, anime video service Crunchyroll and horror movie provider Shudder. At the end of 2015, about 20% of U.S. broadband households had canceled at least one over-the-top video service in the previous 12 months, Parks Associates said. Some 64% of U.S. broadband households subscribe to an OTT video service, the firm said.
Netflix shouldn't be too worried about its recent increase in subscriber churn, Sappington said. It holds a commanding lead in subscribers (47 million in the U.S. alone in Q2) and has a solid track record for giving viewers what they want. "As over-the-top services mature, their churn rates tend to drop over time," he said. "In fact, Netflix is the longest-running one, and it's got the lowest churn relative to the size of its base of customers among all of the services out there."
At the end of last year, 52% of all U.S. broadband households subscribed to Netflix, according to Parks. Some 5% of U.S. broadband households canceled Netflix in 2015, the research firm said.
Besides offering popular content and competitive prices, there's not much streaming services can do to reduce churn. The phenomenon of consumers canceling streaming services and hopping to another one could continue for a few years, until the number of services is winnowed down, Swann said.
Once the culling has finished, Netflix is almost certain to remain one of the leaders, both Swann and Sappington said.
Source: http://www.investors.com