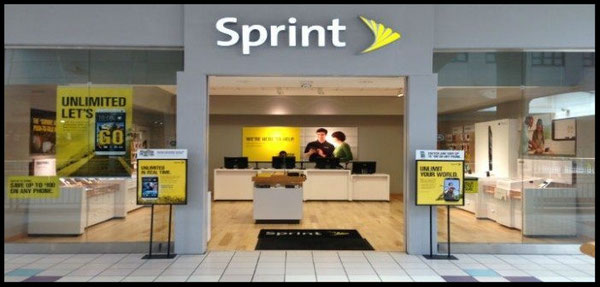 ---
Sprint changes raise price on iPhone promotion, hints at broader price increases for unlimited
Sprint is looking to simplify its "All-In" rate plans, announcing a new $80 per month offer that includes the cost of unlimited voice calling, messaging and data services as well as the monthly lease of a smartphone. The plan breaks down to $60 per month for service and $20 per month to lease a smartphone.
The new plan aligns the carrier's previously available "All-In" offerings across devices, although it eliminates Sprint's previously offered "iPhone for Life" promotion. That plan was priced at $50 per month for the unlimited service, with customers paying an additional $20 per month to lease a basic iPhone 6.
T-Mobile US is the only other nationwide operator to offer "unlimited" services, which it prices at $80 per month. Device costs are extra, though the price of the device is paid off at the end of the term, while Sprint customers have to pay a remaining balance at the end of the term if they want to keep the device.
Sprint CEO Marcelo Claure earlier this month hinted that the carrier would likely look to raise prices on its unlimited data plans in a move to shore up revenue and help pay for much-needed network improvements.
Sprint's new plan appears to mimic its Unlimited Plus plan that had services priced at $60 per month, with device leasing starting at $20 per month. With the new plan, customers are not required to put any money down, though they are charged a one-time $36 activation fee.
To help push the plan, Sprint signed former soccer star David Beckham to feature in advertisements.
Sprint, Best Buy target families
Sprint, in partnership with big-box retailer Best Buy, also launched a two-line family plan that for $100 per month provides unlimited domestic voice calling, messaging and data service, with additional lines priced at $40 per line.
The plan is similar to the two-line offering from T-Mobile US launched last year, which also includes the carrier's streaming music service, its international roaming feature, free access to Wi-Fi calling and in-flight services.
Sprint and Best Buy earlier this year launched an unlimited plan under the Best Buy brand that allowed "well-qualified customers" to pick up an Apple iPhone 6 16GB with the included unlimited services for no money down and $65 per month. Or customers can lease a smartphone powered by Google's Android operating system for $75 per month. Pricing excludes taxes and fees, and requires a two-year commitment, though for an additional $10 per month customers can cut that commitment to one year.
Sprint earlier this year launched its Family Share Packs that allowed multiple lines to share a bucket of data access on top of unlimited calling and text messaging.
Source: http://www.androidheadlines.com
---